La Rioja Alta Gran Reserva 904 – 2009
| La Rioja, Spain | Rating: |
| --- | --- |
| Cost: $65 (average) | Jess – 5/5 |
| Rating: 97 (James Suckling) | Travis -5/5 |
I have said before how much I LOVE Tempranillo and this Gran Reserva is no exception. It's more expensive than we usually go for, but it is well worth in my personal opinion.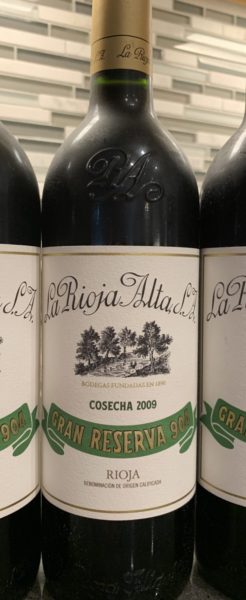 We sampled this beautiful wine at Wine Bar George ins Disney Springs while we were there for me to complete the runDisney Star Wars Challenge. (That's a 10k on Saturday and a Half Marathon on Sunday. Both require waking up at ungodly hours, but ultimately are a ton of fun for me.)
But back to the wine… Wine Bar George is unique in that they allow you to purchase many wines by the ounce. So I tasted some that I usually wouldn't splurge on and I so happy I did!
Winemaker Notes:
Subtlety, elegance, finesse, delicacy. Silk.The wines of this vintage show great keeping potential thanks to the magnificent balance of components.
~ La Rioja Alta Wines
Wine Notes:
Winery: La Rioja Alta
Alcohol: 13.5%
Varietal/Blend: 90% Tempranillo, 10% Graciano
Fermenting/Aging: 4 years in american oak
Tasting Notes:
Bright red wine with medium body with well balanced tannins. Complex nose with spices, vanilla, cherries and floral notes. Balanced flavors with a long, spicy finish.
We only purchased an ounce of this amazing Tempranillo to taste and I was instantly looking up where I could order bottles. I ordered 3 before our entree even arrived! And I'm not sure 3 will be enough! But that was pushing the current wine budget… so here we are.
Even though I only had a small amount, I saved (and savored) enough to taste with our main dish – a lovely skirt steak with chimichurri sauce with sides of roasted potatoes and asparagus.
Click the label to buy now!
Are you looking for other great wines (but maybe more moderately priced)? Check out our list of great wines under $25!
Tell me what you think about this Tempranillo!
Or do you have another favorite you think we should try for another Wine Down Wednesday!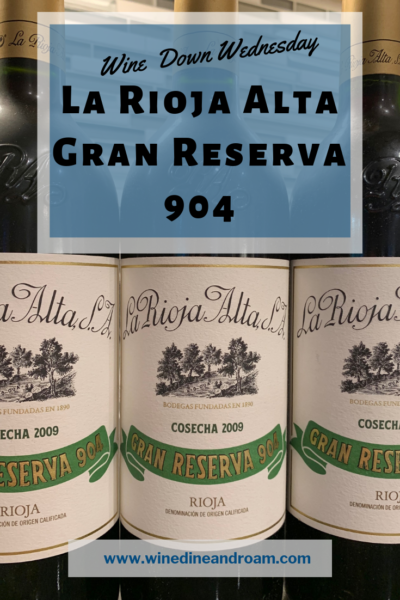 Other Wine Down Wednesday posts you may like…