Why the Sarmentero Rosado?
We took an AMAZING trip to Spain for our 3rd wedding anniversary and this wine, Sarmentero Rosado, was the first one we tried that we just HAD to purchase to ring home with us.
After 2 short days exploring Madrid (and eating lots of delicious iberico ham), we headed out into Ribera Del Duero to start the part of our trip devoted to tasting as much wine is Spain as time would allow.
Bodegas Sarmentero was the first winery we visited, and we had a lovely visit with the winemaker, Maria. After spending some time studying in Napa Valley, she returned to her family vineyard and has begun to shape their wines staying true to the style of Ribera del Duero for some wines and experimenting with others. Tasting here was a real treat!
Ribera Del Duero, Spain
Cost: 7€ (if you can find it in the states!)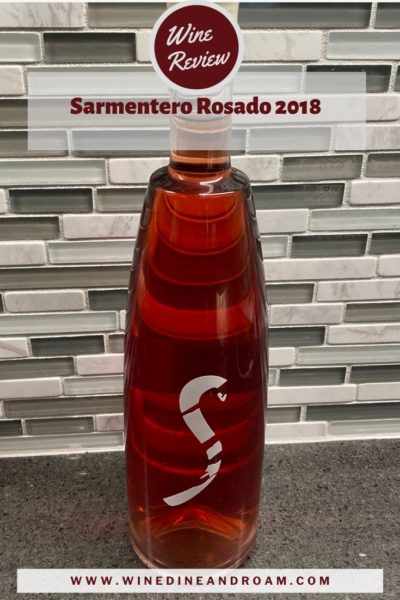 Winemaker Notes:
Rescuing out Ribera del Duero tradition, we released this rosé wine which represents one of the best examples of our queen grape, Tempranillo.

~ Sarmentero
Wine Notes:
Winery: Sarmentero
Varietal/Blend: 100% Tempranillo
Fermenting/Aging: Stainless Steel tank
Tasting Notes:
Beautiful deep pink dry rosé. While not sweet, full of red fruit aromas like strawberries and raspberries. Very clean and refreshing. Well balanced acidity and a nice complexity that works on it's own or with food.
We shared the first of the 2 bottles of Sarementero Rosado that we brought back with some friends at a weekend get together and was instantly sad that we hadn't brought back more (this year's vintage is sold out on their website and I haven't been about to find it elsewhere…)
It went well with cream cheese bacon dip that I made for the occasion – just enough acidity to complement the fat in the cream cheese & bacon. It would go well with many other dishes – fatty fish, chicken, pork, even Spanish paella!
Click below to see other wines from this vineyard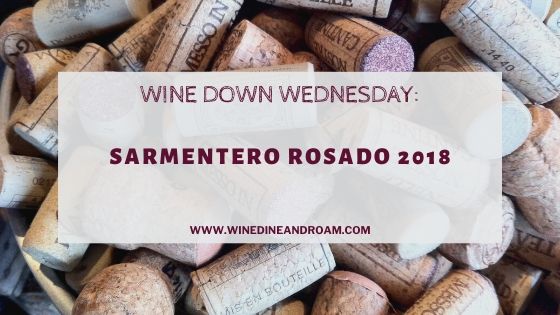 Are you looking for other moderately priced great wines? Check out our list of great wines under $25!
Tell me what you think about this Spanish Rosado!