Kaia Rosé 2017
| Monterey, CA | Rating: |
| --- | --- |
| Cost: $10 | Jess – 4.5/5 |
| | Travis – 4.5/5 |
I picked up the Kaia Rosé from a local wine shop on the day when I was really motivated to step outside of my comfort zone. Trying rosé wasn't really something I wanted to do after being first introduced by my mother to Beringer White Zinfandel… sorry mom, but it was NOT enjoyable. I lumped all rosés into the "yucky" category and moved on in my wine exploration.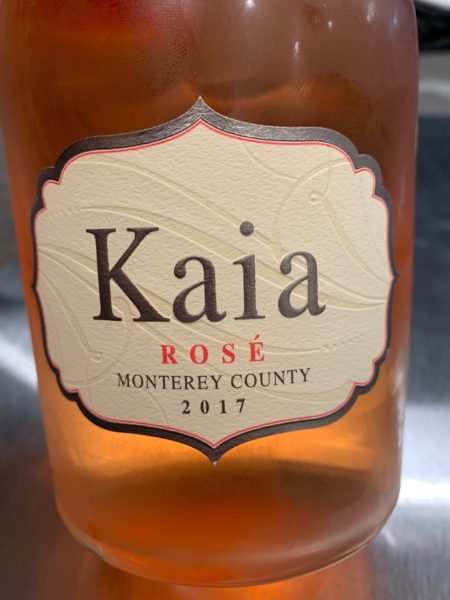 Since that time, I've learned way more about wine, grapes, winemaking. I now know, you can't write off a whole segment of wine from one bad experience. Enter this new idea of trying a bunch of different bottles of rosé to really learn what I DO like.
Winemaker Notes:
I was surprised to not be able to find much about where this wine comes from. I suppose it's do to the nature of it being a value wine that is mainly distributed to big box type wine shops. If you have any details about this wine, I'd love to know more!
Wine Notes:
Alcohol: 12.8%
Varietal/Blend: Pinot Noir
Tasting Notes:
Medium bodied blush color wine with floral and fresh strawberry aromas. It packs a punch with it's bold flavors of pomegranate, strawberry, and fresh cherry. There is a crispness that is almost tart, but not overwhelmingly so. It also had a creamy consistency that was very pleasant.
I can not tell you how much this wine surprised me. I actually said "WOW" out loud. Since I was home alone, only my dog heard me.
Since I was home alone, it lasted me a few days and I was able to try it with more than one meal.
It paired well with creamy cheese and crackers (I know.. super adult dinner). It paired less well with the pasta and red sauce I had the next night, but I could see it going nicely with some salmon or pork.
We'll be picking some more up for sure!!
Click the label to buy now!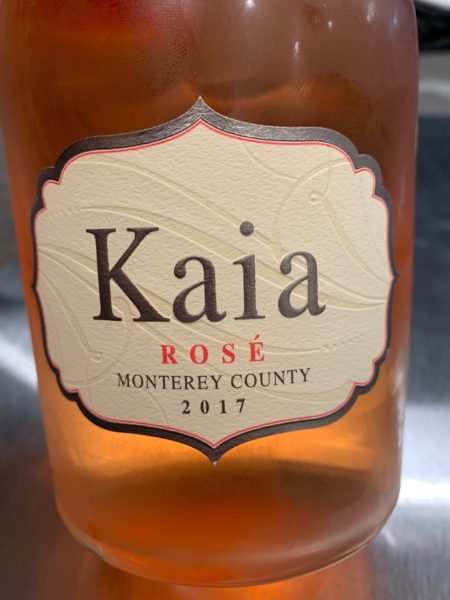 Are you looking for other moderately priced great wines? Check out our list of great wines under $25!
Tell me what you think about this Rosé!
Or do you have another favorite you think we should try for another Wine Down Wednesday!
Other Wine Down Wednesday posts you may like…