| Ribera del Duero, Spain | Rating: |
| --- | --- |
| Cost: ~$40 | Jess – 4.5/5 |
| ​ | Travis – 4/5 |
Territorio Luthier was one of the bodegas that we were fortunate to visit on a recent trip to Spain. Before tasting the Hispania de Territorio Luthier and their other wines, Daniel gave us a tour of their small winery. It was more modern than some we had visited and even had an art display in the barrel room.

Hispania de Territorio Luthier is a special wine for this winery in that it is 100% Spanish. The grapes are a Spanish varietal, Tempranillo. The cement fermentation tanks are made in Spain. The oak for the barrels is Spanish oak. And of course, the wine makers are Spanish. It is a true reflection of Spain in a glass. We are so glad we got to experience how and where it is made in addition to the tasting and few bottles we brought home.
Winemaker Notes:
"Discover the nuances and depth of the soil. The character of the Spanish oak and the personality it infers are reflected in this wine. Serious, deep and aromatic, with earthy characters at their best."
~ Territorio Luthier
Wine Notes:
Winery: Territorio Luthier
Alcohol: 14.5%
Varietal/Blend: 100% Tempranillo
Fermenting/Aging: 21 months in Spanish oak
Tasting Notes:
Medium body with a deep ruby color. Aromas of black current, vanilla, and some minerality – like clay or wet earth. Complex flavors that continue to develop with each sip. Long, pleasant finish high in tannins, but well balanced and not overly astringent.
Since we had just returned from Spain, throwing a small party to share all that we did, tasted, and enjoyed seemed like the thing to do.
We shared the Hispania de Territorio Luthier (along with other bottles of Spanish wine) with some friends. In addition we enjoyed some Spanish paella that we learned to make in a cooking class with The Paella Club in Barcelona.
Click the label to buy now!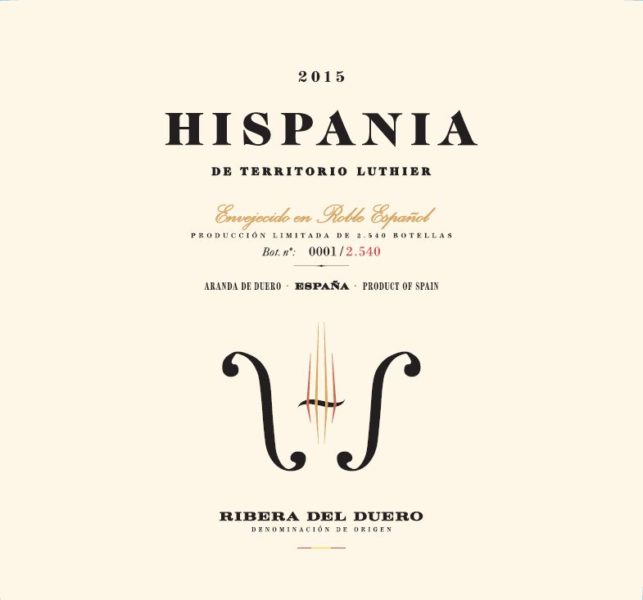 Everyone really enjoyed the wine. The only issue was that we only brought 2 bottles back with us.
Luckily, Territorio Luthier will ship to the US!! I have a feeling we'll be purchasing from them in the future.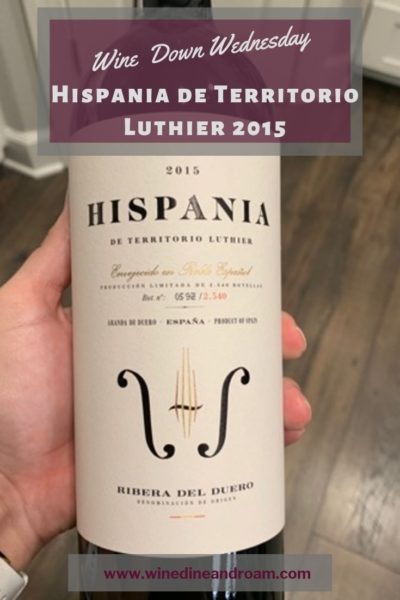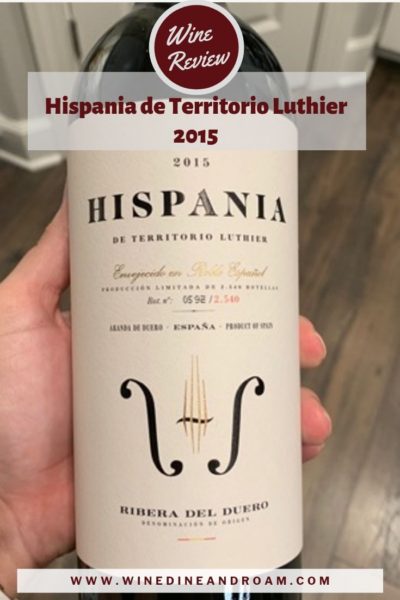 Are you looking for moderately priced great wines? Check out our list of great wines under $25!
​​What is your favorite Spanish wine??
First NameEmail AddressMessageSend message