Chateau Hyot 2010
| Bordeaux, France | Rating: |
| --- | --- |
| Cost: $16 (2015 vintage) | Jess – 4.5/5 |
| Rating: 88 (Wine Enthusiast) | Travis – NA |
Perusing my cellar list looking for something to go with our planned Southern dinner of Sausage and cheddar grits, I noticed the Chateau Hyot.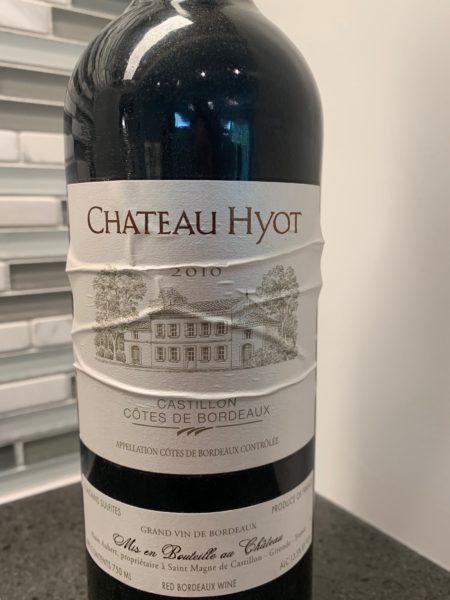 I can't remember (and didn't note) where it came from, how much we paid, or if it was a gift. I also know very little about it. So, tonight seemed like the night to try something new!
Winemaker Notes:
A deep respect for the vine is the driving force behind Amelie Aubert's philosophy and approach to making wine. "Quality is not possible with quantity," she explains, "and I want my wine to capture the essence of this fantastic terroir."
~ Chateau Hyot
Wine Notes:
Winery: Chateau Hyot
Alcohol: 13%
Varietal/Blend: Merlot, Cabernet Franc, & Cabernet Sauvignon
Tasting Notes:
Medium body and quite aromatic with some floral notes on the nose, deep ruby color with a brown tinge on the rim. Very smooth tannins with a pretty good balance. Dark fruit flavors with hints of rose and nice tartness.
As I said, we paired this with a heavy meal of creamy, sharp cheddar cheese grits with some very flavorful, though mild sausage. I'm not sure it was the best pairing, but the Chateau Hyot 2010 held up well to the amount of creaminess in the meal.
Our 2nd glass was much better than the first. This wine really needs time to open, even though we used our aerator. I'd give it a good 45 min to an hour prior to serving, and might even break out the decanter to help speed that process along.
Click the label to buy now!
This is certainly a bottle that gets better with time. All the reviews I saw previously were from 2013 – 2014 and said that it was too tight and they should have saved it a few more years. I agree! What I tasted was certainly better than what they described.
Are you looking for other moderately priced great wines? Check out our list of great wines under $25!
Do you have another favorite you think we should try for another Wine Down Wednesday!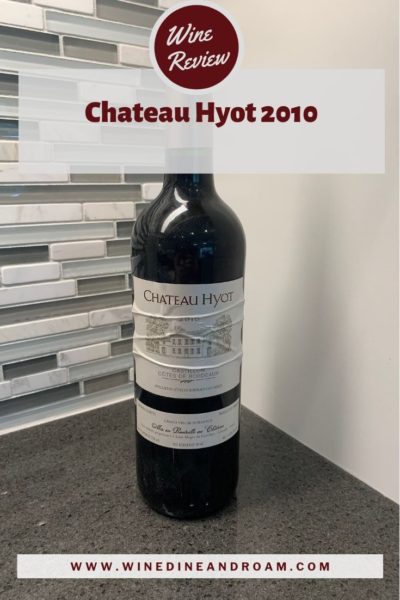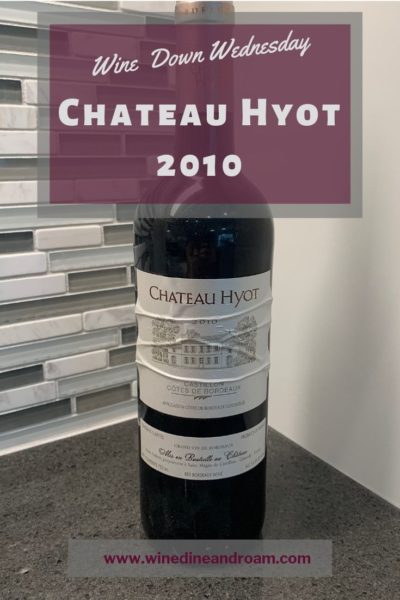 Other Wine Down Wednesday posts you may like…